Time to Plant the Onions
Organic Lifestyle Comments (0)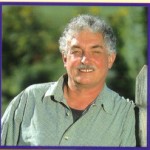 If you've never grown your own onions, you have a treat coming.
How many kinds of onions do you find at your market? Two or three, maybe four? Well, if you look at a seed catalogue, you'll find many more. Some will be sweet onions with a short shelf life. Others will be skinny-necked onions that will keep through next winter. Some will be big slicers, like the red onions you put on hamburgers. Choices run into the hundreds.
Onions are easy to grow. Bugs seldom bother them. But there are a few things you should know. First, order your seeds now. Pick a variety that sounds good to you. In early February, sow seeds according to the packet directions in a flat of potting soil somewhere away from freezing temperatures but where they get plenty of sunlight. If you live in USDA Zones 7 or warmer, you can put the flats outside. Keep the soil moist but not sopping wet, making sure there's good drainage in the bottom of the flat.
After a couple of weeks, the onions will send up a single spear-like leaf. When this leaf is about four inches long, using a fork, prick out each little plant and transplant it to its own small paper cup with a hole for drainage punctured in the bottom and filled with potting soil. Water it in well and let it continue to grow.
Onions don't mind the cold weather of early spring. About mid-April, dig up an area of soil about four by six feet. Amend the soil with plenty of compost—four bags would be ideal—but don't dig the compost into the base soil. Spread it out evenly on top. If it's put on thick enough, it will smother the weeds seeds below.
Plant your onions by turning the paper cups upside down and keeping the spear-like leaf between open fingers. Take this plant, turn it right side up, and plant it in the compost, firming it in. Space the plants six inches apart in rows eight to 12 inches apart. There'll be room for about 50-60 onions.
Onions hate weed competition. Keep weeds down by covering the soil between the onions with an inch deep sprinkling of grass clippings (make sure the grass hasn't been treated with herbicides). If any weeds poke through, pull them out as soon as you can. Weed free is the motto of your onion patch.
Onions will grow and enlarge until the summer solstice, at which time, most varieties will stop growing and start maturing. As they mature, they develop a tough papery outer skin and their tall, hollow spear-like leaves begin to turn brown. When the tall leaves are about half brown, push them over so they lay flat on the ground. In about two weeks, they will have dried and withered. Using a spading fork, gently lift the onions and place them in warm, bright shade—not full sun—such as under a tree. This cures them for storage. At this point make onion braids. If you have grown yellow onions with skinny necks rather than sweet onions, you can hang the braids in an outbuilding where they'll keep just fine until freezing weather arrives. Then hang them in a dry basement or cold attic so they don't freeze. Sweet onions will last into fall but no longer.
All winter, as you need an onion, you'll have your own, self-selected variety, organically grown, right at hand. And remember, every good meal starts by chopping an onion.
***
The following is a report from Dave Murphy at Food Democracy Now. If you want to know more about this group or make a much-needed donation, visit www.fooddemocracynow.org.
"In retrospect, 2011 will be remembered as the year that our federal government let Monsanto go wild.
"Right now there's a battle being waged for the future of our food and our democracy and you and your family and everyone who eats is on the front line.
Over the past 20 years Monsanto has led the way in corrupting our democratic institutions, rotating their lobbyists in and out of our federal agencies (Michael Taylor, former Monsanto super lobbyist is now the current FDA food safety Czar), and writing the rules that govern their genetically engineered products while high-jacking science and our democracy.
"Currently, with Monsanto's help, the USDA has intentionally weakened the agency's own oversight, handing over the power to complete the required environmental impact statements (EIS) on Monsanto's own products back to the company. Once again, our government is happy to let the fox guard the henhouse.
"This is at a time when the dangers of Monsanto's flagship products, such as Roundup Ready crops, are being increasingly linked to crops diseases and livestock infertility, and their genetically engineered Bt insecticide gene is failing in fields all over the Midwest.
"In 2011, Food Democracy Now! helped expose these major flaws in Monsanto's GMO products and stood up to our government's continued collusion with the world's leading seed and biotech giant.
"If you need any evidence that the Monsanto train is not slowing down, consider this: in the past twelve months Monsanto has had five new GMO crops greenlighted by the USDA, including Roundup Ready alfalfa, GMO sugar beets and a new "triple-stack" GMO sweet corn that will put both Monsanto's Roundup Ready and BT insecticide genes directly on your plate.
"In the weeks leading up to Christmas, the Obama administration quietly approved 2 brand new Monsanto GMO seeds, including Monsanto's drought tolerant corn and Monsanto's GMO Soybean Vistive Gold, which is engineered to lower its fat content.
"If you don't think that Monsanto won't stop at anything to push their untested GMOs on the world, think again.
"Right now Monsanto's CEO is working to raise money with the United Nation's World Food Program to peddle their toxic seeds in troubled countries around the world under the guise of alleviating hunger. If there's one thing we now know about Monsanto, it's that they never let a crisis go to waste, but this is appalling."