Kefir!
Organic Lifestyle Comments (0)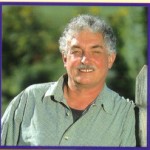 About two months ago, I bought a kit to make kefir (pronounced keh-FEER, although Americans, with our penchant for putting the emphasis on the first syllable, tend to call it KEE-fur) from a seller on eBay. The cost was $26. The kit included a baggie of milk kefir grains and one of water kefir grains, a plastic strainer, and instructions for use. It has turned out to be one of the best $26 purchases I've ever made.
If you buy commercial kefir at the store, it's a thin and rather unappealing version of what you can make at home. My local market sells raw, whole, organic milk from pastured cows, and believe me, that makes kefir that's a hundred times better than the commercial product.
Kefir grains are a combination of bacteria and yeast in a matrix of proteins, fats, and milk sugar (lactose), and this symbiotic matrix forms "grains" that resemble cauliflower florets. For this reason, a complex and highly variable community of lactic acid bacteria and yeasts (SCOBY—symbiotic combination of bacteria and yeast) can be found in these grains. Some scientific sources have found up to 30 different kinds of bacteria in the grains.
Kefir grains contain a water soluble polysaccharide known as kefiran, which imparts a thick texture and smooth feeling in the mouth. Kefiran ranges in color from white to yellow. The grains can grow to the size of walnuts (although rice-sized grains and sizes in between also develop).
Kefir has microorganisms that colonize the intestines and benefit health by protecting the intestine against disease-causing bacteria and by strengthening the diverse ecosystem of the gut, which supports health. The kefiran in kefir has been shown in one study to suppress an increase in blood pressure and reduce blood cholesterol levels in rats. Kefir also contains compounds that show antimutagenic and antioxidant properties in vitro, although it is not yet clear whether these results occur when kefir is drunk.
Making kefir is simple. In the morning, when I'm making breakfast, I strain off the kefir to be drunk straightaway, then fill the quart canning jar that holds the kefir grains halfway with raw, organic milk. I cover the top with a piece of paper towel and screw it down with the metal band that comes with the canning lid, although I don't use the lid. This let's the kefir breathe and keeps out insects and dust and any odd bacteria, fungal spores, or yeasts that are floating in the air. The next morning, I take off the paper lid, pour the contents of the jar through the plastic strainer that catches the grains into a bowl that catches the freshly-made kefir. The lumpy, milk-sodden grains go back into the jar, and I again fill it halfway with the milk, then set the jar back in the kitchen cupboard at room temperature, where the grains will make tomorrow's kefir over the next 24 hours. Every three or four days, I let the grains rest in their plastic strainer (never use metal on or in the kefir grains, or put them in a metal container) and scrub out the quart jar. Then I put the grains into the clean jar and add the milk.
For water kefir, I dissolve a couple of tablespoons of Sucanat—natural and organic sugar—in two or three cups of water and add this to a quart jar holding the water kefir grains, which resemble small, translucent cubes. I add half an organic lemon, to give the water kefir a nice citrusy flavor. This sits covered like the milk kefir with paper toweling held tight with a canning lid band in the cupboard next to the milk kefir. After two or three days, I drain off the water kefir and store it in the fridge, then prepare a new batch with the same grains. These grains also reproduce, and, like the milk kefir, extra grains can be frozen.
Milk kefir has a slightly sour taste and a texture like a thin yogurt, but it's rich and feels good just drinking it. You can add a splash of fruit juice to the kefir if you find the kefir's taste too cheese-y, but many people prefer it plain because its taste fairly shouts the word, "Wholesome!"
Kefir originated in the North Caucasus region, but no one knows precisely where or when. It comes to us from the mists of time, made by the SCOBY that has been handed down through many generations. As you make your kefir every day, you'll find that the grains grow in number, doubling in amount over a month or so. The extra can be frozen in plastic baggies, given to friends, or shared with members of your local Fermenters Club (www.fermentersclub.com). But don't throw them away. They are our friends and they are partners in health.
One noticeable way they will improve your health is to increase your regularity, lessen the need to strain at stools, and decrease any digestive problems you may have. It reduces flatulence and is a wonder food for your intestinal flora. In fact, kefir microbes colonize your gut, especially the colon, and become part of your intestinal flora—part of you, in fact.
***
The Rodale Institute: Label GM Foods Now
The Rodale Institute has issued the following statement:
"We wholeheartedly support the movements across the country to institute labeling laws for genetically engineered products. Research has already shown serious risks associated with the genetic engineering of our food supply including:
• Toxicity to human embryonic cells and endocrine disruption.
• Transfer of GE genes from the food we eat to microflora in our intestines.
• Herbicide resistant 'superweeds' infesting 13 million acres in 23 states, many of which can be linked directly back to genetically engineered crops.
• 1,500 percent increase in glyphosate use since the introduction and widespread adoption of glyphosate-resistant GE corn, soybeans and cotton.
• Rampant contamination of non-GE crops.
"Even setting the research aside, the fact remains: If genetically engineered products are different enough to patent, different enough to protect, different enough to market as unique plants to farmers, then they are different enough to be labeled.
"All American citizens have the right to know what is in the food they are buying, and should be able to choose for themselves whether or not they eat genetically engineered products."
***
Good News from France!
According to The Scottish Farmer magazine, France has held firm in its opposition to Monsanto's genetically modified MON 810 corn and the agrichemical multinational has admitted defeat.
Monsanto had been putting legal pressure on the French government to lift its 2008 cultivation ban on MON 810, first with a successful appeal to the European Court of Justice, then with a follow-up case heard in France's own highest court, the Council of State.
But despite both these institutions' ruling that the ban was "insufficiently justified in law," the French government, backed by President Sarkozy, has insisted that it will still not allow cultivation of the biotech maize.
Now Monsanto has announced that it will not be selling seeds for MON 810 in France this year.
France's stand–and Monsanto's capitulation–has been warmly welcomed by anti-GM lobbyists GM Freeze, whose campaign director Pete Riley said: "The decision by Monsanto not to market MON 810 seeds in France in 2012 is yet another sign that Monsanto has failed to convince the public or policy makers that there is any benefit to growing to growing GM crops.
"This needs to be acknowledged by industry and politicians and there should be a big shift to agricultural research and development which addresses the future sustainability of farming in Europe. EU policy needs to forget about the bottom line of biotech corporations and focus on developing agro-ecological farming which provides for the needs of farmers, consumers, the environment and future generations."
Five other EU countries–Germany, Greece, Austria, Luxembourg, and Hungary–have current bans on MON 810 cultivation in place. The European Court of Justice has also ruled that honey contaminated with GM pollen must be authorized as a novel GMO product and labelled as such before it can be sold.