Make Your Own Organic Pet Food
Organic Lifestyle Comments Off on Make Your Own Organic Pet Food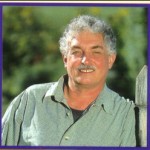 You can buy high quality, organic canned pet food these days, but it's expensive and not as high quality as pet food you can make yourself.
Look for sales on ingredients like stew meat and chicken livers, fish filets and shrimp. When you spot a good price, buy up enough to make several month's supply for your pet.
Make a firm distinction between dog food and cat food. Dogs can tolerate and even thrive on some grains and vegetables. Cats need primarily meat and fish. Let's look at their diets separately.
For dogs, think stews. Use organic ingredients, because animals have no more need of toxic agricultural chemicals and artificial processing agents than we do. Use whole foods whenever possible.
I make a stew of stew meat, dredged in whole wheat flour and browned in beef fat, plus vegetables like potatoes, kale, collards, carrots, winter squash, and a little onion, and grains like rice, barley, and oatmeal. Add water so the stew makes some gravy, but no wine or bouillon cubes. I cook the stew just as I would an Irish stew for our human dinner table. When the stew is finished, and cooled, I add brewer's yeast, a little cod liver oil, bone meal, and chopped bone marrow from an organic beef shank. Make the proportions about half meat and half vegetables, grains, and supplements, and you'll have fine, nutritious food for your dog. If you are a vegetarian and want to feed your dog that way, then the animal's nutrition is up to you. I think dogs need meat. There are some foods that are absolutely toxic to your dog. They include chocolate, chicken and turkey skin, macadamia nuts, milk and milk-based products, grapes, raisins. It's fine to treat your dog with a bone, but not one that splinters, like chicken bones or lamb shanks. Ask your butcher for a raw bone for a dog.
When the stew is finished, place a day's worth of food in as many freezer bags as you need, and freeze them. The day's amount will vary with the size of your dog, and will contain a morning and an evening serving. To determine how much, ask your vet what's appropriate for your dog's size and weight. Each evening before bed, take a bag from the freezer and place it in the fridge overnight. If it's still partially frozen in the morning, run a little hot water over the closed bag. Don't microwave. Make sure all your ingredients are organic.
Consider making a separate set of bags of raw food: chopped raw beef liver mixed with raw hamburger, some shredded raw carrots, chopped fresh parsley, and freeze them. Feed your dog this raw food, morning and evening, once a week.
Cats need mostly meat in their diets. For cats, I make three different freezer bags: one of cooked chicken and giblets, another of chopped, raw chicken liver and hamburger or ground lamb, and a third of poached fish such as catfish or tilapia filets mixed with raw, peeled, chopped shrimp. You can add vitamin supplements for cats, available at vets or good pet stores, as needed, according to the package directions. Make sure your ingredients are organic and keep the bags frozen until needed, as raw meat and fish go off quickly. Not only are these organic ingredients free from toxic chemicals, but their production is environmentally friendly. If you use ocean fish, it won't be organic because there's no way to guarantee their provenance. Besides, you may be exposing your cat to mercury contamination. Stick with farm-raised catfish and tilapia.
You'll find that these home-made pet foods are comparable in price to store-bought or a little cheaper. But they give great peace of mind and healthy nutrition to your pets.
Indispensible Organic Meat Broth
Organic Lifestyle Comments Off on Indispensible Organic Meat Broth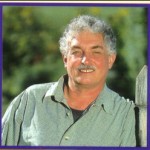 At the first sip of this indispensible broth, your face will light up, you'll smile, and a feeling of warm goodness and nutritive power will sweep over you. Make sure it's all organic by using organic meat and bones exclusively. Use filtered water if you have it.
Once the broth is prepared, frozen into cubes in ice cube trays, and stored in freezer bags in the freezer, you'll find a thousand uses for them.
First, you can use them instead of bouillon cubes. Commercial bouillon cubes are full of hydrolyzed vegetable protein and certain amino acids from meat that can cause the death of neurons in the brain and spinal cord, especially in children and the immune-compromised elderly. If you want to know more about this, Google "excitotoxins" and you'll find many citations and loads of information.
So, thaw a few cubes and you'll have what the Italians call "brodo," or broth in English. It is such good stuff that I'll bet you'll never be without a bag full of frozen cubes again. Traditionally, Italians cook tortellini then add the hot cooked pasta to the broth, but you can also cook the pasta in the broth, although that will add some murkiness to what will otherwise be a clear, light amber broth of amazingly good flavor and delicacy. Besides tortellini, you can use ravioli, other types of pasta or noodles, a few slices of chicken, or chopped parsley in the soup.
If someone is down with a cold or the flu, have them drink a cup of this hot broth.
When making a stew, add a couple of cubes to the pot before cooking.
Use it to make risottos and for braising meats.
Poach eggs, chicken, or fish in this broth for extra flavor, but don't throw away the poaching liquid. It's so nutritious, you'll want to drink it yourself.
Deglaze roasting or frying pans with this broth when making gravy or jus.
Use as you would chicken or beef broth.
And how do you make this magical substance? I turned to Marcella Hazan's book, "Essentials of Classic Italian Cooking," because I first encountered the broth in a small restaurant in Venice, Italy, and never forgot its sheer goodness. Hazan's book should be in even the smallest library of home cookbooks because it delivers on its title. Her writing is simple, direct, and easily understandable, and her directions are clear. Absorb this book and you will be an Italian cook as good as any.
Hazan says to avoid using poultry giblets, lamb, or pork, as their flavors are too strong for this ethereally light and lovely broth. She suggests that when you are preparing chicken, beef, or veal dishes, save bones, scraps, and small pieces of meat and freeze them until you have collected about three or four pounds of cuttings and bones. Of these collected pieces, she says no more than two pounds can be bones. Bones with marrow, such as beef shank or oxtails are best. When you're ready to make the broth, enrich the mixture with a pound and a half to a two-pound piece of fresh brisket or chuck, bringing the total to about two pounds of bones and three of meat. Make sure all the ingredients are organic.
Salt to taste (not too much)
1 carrot, peeled
2 stalks celery
½ red bell pepper, deseeded and cored
1 small potato, peeled
1 fresh, ripe tomato or one canned Italian plum tomato, drained
5 pounds assorted beef, veal, and chicken meat and bones
1. Put all the ingredients in a large stock pot and add enough filtered water to cover by two inches. Set the cover askew, turn heat to medium, and bring to a boil. As soon as the mixture begins to boil, lower the heat to a gentle simmer.
2. Remove scum that floats to the surface, at first abundantly, then tapering off. Cook at a simmer for three hours.
3. Filter the broth through a large wire sieve or strainer lined with a single layer of paper toweling into a non-metal bowl. Allow it to completely cool, uncovered.
4. When cool, place it in the refrigerator for several hours or overnight, until the fat rises to the top and solidifies. Remove the fat.
5. Return the covered bowl to the fridge if you plan to use the broth within three days. If you want to keep it for longer than three days, freeze in ice cube trays, transferring the solid cubes to a freezer bag, and store in the freezer for up to six months. Makes 1 ½ to 2 quarts.
An Organic Food Milestone
Organic Lifestyle Comments Off on An Organic Food Milestone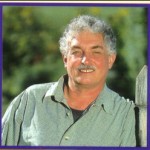 Estimates are that the organic food industry in the United States hit $30 billion in sales by the end of 2010. Steady and significant growth occurred despite the premium cost of organic food and a slack economy.
To see how the organic industry is doing both in the U.S. and around the world, check out the following metrics, as supplied by the Organic Trade Association. They reveal the tremendous growth of organics, but also show that we have far to go in converting our agriculture to a sustainasble, environmentally-friendly, organic form.
• U.S. sales of organic food and beverages have grown from $1 billion in 1990 to $24.8 billion in 2009. Sales in 2009 represented 5.1 percent growth over 2008 sales. Experiencing the highest growth in sales during 2009 were organic fruits and vegetables, up 11.4 percent over 2008 sales
Source: Organic Trade Association's 2010 Organic Industry Survey
• Organic food and beverage sales represented approximately 3.7 percent of overall food and beverage sales in 2009. Leading were organic fruits and vegetables, now representing 11.4 percent of all U.S. fruit and vegetable sales.
Source: Organic Trade Association's 2010 Organic Industry Survey
• Organic non-food sales grew 9.1 percent in 2009, to reach $1.8 billion.
Source: Organic Trade Association's 2010 Organic Industry Survey
• Total U.S. organic sales, including food and non-food products, were $26.6 billion in 2009, up 5.3 percent from 2008.
Source: Organic Trade Association's 2010 Organic Industry Survey
• Mass market retailers (mainstream supermarkets, club/warehouse stores, and mass merchandisers) in 2009 sold 54 percent of organic food. Natural retailers were next, selling 38 percent of total organic food sales. In 2008, mass market retailers represented 45 percent of sales, while natural food channels represented 43 percent of sales. Other sales occur via export, the Internet, farmers' markets/ Community Supported Agriculture, mail order, and boutique and specialty stores.
Source: Organic Trade Association's 2010 Organic Industry Survey.
• Certified organic acreage in the United States reached more than 4.8 million acres in 2008, according to updated data posted by USDA. U.S. total organic cropland reached 2,655,382 acres in 2008, while land devoted to organic pasture totaled 2,160,577 acres. California leads with the most certified organic cropland, with over 430,000 acres, largely used for fruit and vegetable production. Other states with the most certified organic cropland include Wisconsin, North Dakota, Minnesota and Montana. Forty-five states also had some certified organic rangeland and pasture in 2008; of those, 13 states had more than 100,000 acres each, reflecting the growth in the U.S. organic dairy sector between 2005 and 2008. Certified organic cropland acreage between 2002 and 2008 averaged 15 percent annual growth. However, it still only represented about 0.7 percent of all U.S. cropland, while certified organic pasture only represented 0.5 percent of all U.S. pasture in 2008. Overall, certified organic cropland and pasture accounted for about 0.6 percent of U.S. total farmland in 2008. Although a small percentage of major U.S. field crops are grown organically, organic carrots represented 25 percent of total U.S. carrot acreage, while organic lettuce represented 8 percent of all lettuce acreage. Fresh produce is still the top-selling organic category in retail sales. Meanwhile, the organic livestock sector has seen growth, with 2.7 percent of U.S. dairy cows and 1.5 percent of layer hens managed under certified organic systems.
Source: U.S. Department of Agriculture's Economic Research Service, www.ers.usda.gov/data/organic.
• Acreage managed organically in 2008 in the world totaled 35 million hectares farmed by almost 1.4 million producers in 154 countries, according to data from The World of Organic Agriculture 2010. Organic agricultural land area increased in all regions, and was up nearly three million hectares, or nine percent, compared to 2007 data. Of the total area managed organically, 22 million hectares were grassland. In addition, 8.2 million hectares were used for cropland. The regions with the largest area of organically managed land are Oceania (12.1 million hectares in Australia, New Zealand, and surrounding island states), Europe (8.2 million hectares), and Latin America (8.1 million hectares), according to statistics in a chapter by Dr. Helga Willer. The report also recorded 31 million hectares that are organic wild collection areas and land for bee keeping. The majority of this land is in developing countries.
Source: The World of Organic Agriculture: Statistics & Emerging Trends 2010.
• Meanwhile, according to Organic Monitor estimates, global organic sales reached $50.9 billion in 2008, double the $25 billion recorded in 2003.
Source: The World of Organic Agriculture: Statistics & Emerging Trends 2010
Coming Next Week: Indispensible Organic Meat Broth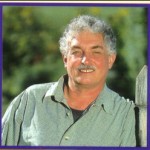 Organic Food from…China?
Organic Lifestyle Comments Off on Organic Food from…China?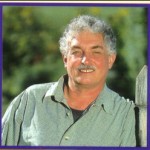 Rudyard Kipling once famously said in regard to China, "There lies a sleeping giant."
Well, the giant is awake and comes roaring economically into the 21st Century. It always has had a great influence on the rest of the world culturally, with its own brand of Buddhism, with the teachings of Lao Tzu that became Taoism, and with the down-to-earth instructions for living of Confucianism, to say nothing of its art, sculpture, music, and instructive history, or its inventions that need no listing here (fireworks—thus rockets—anyone?).
It has also had an impact on agriculture and especially horticulture. A well-known book, "Farmers of Forty Centuries," tells how, by recycling every scrap of organic waste, including human "night soil," back to the earth, and by farming small plots intensely, the Chinese developed a sustainable agriculture that has lasted thousands of years without depleting the soil.
"But China has been notorious for its famines," you might think. Yes, but that has had more to do with fire, flood, drought, and political upheavals than in the quality of the small patches of arable land that have persisted in good health for millennia.
Were those small patches organic? No, because the organic method is more than just the absence of agricultural chemicals. But while Chinese small patch agriculture wasn't organic in the strict sense governed by the International Federation of Organic Agriculture Movements (IFOAM) based in Bonn, Germany, of which the U.S. National Organic Program is a part, the Chinese small patch farmers were definitely in the spirit of the organic movement, long before it arose in Europe and America.
There is now in China true organic agriculture—or what purports to be organic agriculture, because as we've seen with contaminated sheet rock, baby food, toothpaste, medicines, and pet food, China's products aren't always reliably safe.
Fraud is universal and not confined to China, but proper certification agencies—especially those under the aegis of IFOAM and those that certify for the USDA Organic seal—keep things on the up and up. The problem in China is chaos in the organic marketplace. "Not only are there two rival clean-food standards," writes Chi-Chu Tschang in Business Week, "Green Food and Organic Food, backed by different government ministries, there are also 21 separate agencies that claim the right to certify food as organic.
Chinese garlic and some other fresh vegetables have been displayed as organic in America, but more frequently, "organic" soybeans, rice, and other grains , along with frozen vegetables, and fruit concentrates from China have been making their way into frozen cases and into organic products sold in America. Wal-Mart had to drop one Chinese supplier a few years ago for fraudulently claiming organic status and Japan has simply stopped importing Chinese food until that country can get its act—organic or conventional—together.
The Business Week article also cites Ming Yi, founder of a supermarket chain in China that has agreed to supply Wal-Mart's supercenters with reliably bona fide organic foods, who said he was once approached by a farm in northeastern China that exports vegetables to the U.S. under the Ministry of Agriculture-backed Green Food standard. The outfit wanted to buy 10 kilos of his organic produce so they could submit it to an IFOAM-affiliated certifying agency called the Organic Food Development Center (OFDC) in Nanjing so they could claim it as their own. "We don't do business with these kinds of people," says Mr. Ming.
But those kinds of people are out there. All this proves once more that the way to eat, if at all possible, is first, certified organic; second, local, and third, seasonal. If you know who grew your organic food and he or she lives in your foodshed, you can't do better than that.
Methyl Iodide and Other Gifts from the Government
Organic Lifestyle Comments Off on Methyl Iodide and Other Gifts from the Government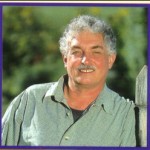 A recent article in The Huffington Post reported that California Gov. Arnold Schwarzenegger's Department of Pesticide Regulation has approved methyl iodide for use by fruit and vegetable growers despite heavy opposition from environmental and farmworker groups that cited its links to cancer.
The state Department of Pesticide Regulation will register the fungicide as a substitute for the pesticide methyl bromide, which is being phased out by international treaty because it depletes the Earth's protective ozone layer.
California's $1.6 billion strawberry industry will undoubtedly provide one of the biggest markets for the chemical, as will the Central Valley's nut orchards and the fresh flower nurseries dotting the coast in Ventura and San Diego counties.
The pesticide is included on California's official list of cancer-causing chemicals, and the department's own scientific advisory panel has raised concerns that it could poison the air and water.
Assemblyman Bill Monning, D-Monterey, whose temperate coastal district produces strawberries year-round, said he was disturbed by the approval after several hearings on Sacramento about the pesticide's health impacts.
"I think there is sufficient scientific evidence to say that this chemical is unsafe at any speed," he said. "With a limited state budget, it is going to be very difficult to rely on agricultural commissioners to provide enough oversight and monitoring if this goes into use extensively."
Californians for Pesticide Reform, Pesticide Action Network North America, the California Rural Legal Assistance Foundation and the Center on Race, Poverty and the Environment have urged Gov. Jerry Brown to outlaw methyl iodide's use.
Teresa DeAnda, a resident of the Central Valley town of Earlimart, the site of a major pesticide drift incident in which more than 250 people fell sick in 1999, said she was worried about the fumigant's impact on rural communities. "There is just no way you can prevent these accidents from happening," said DeAnda, who represents Californians for Pesticide Reform. "It hurts my heart to know that people will be exposed when this pesticide is applied."
The fungicide is registered for use in 47 states today, besides California. The only bright spot in this picture is that it is not allowed to be used on the United States' 4.8 million organic acres or on California's nearly half a million organic acres.
***
Now that the holidays are behind us, ask yourself, "Were my cranberries organic and grown in the USA?"
Does it matter?
The answer is yes, it matters very much. Cranberries that have been imported pose the greatest pesticide risk per serving than any other fruit or vegetable, according to the Organic Center.
One of the most common pesticides sprayed on cranberries, chlorpyrifos, is a known endocrine disruptor, linked to serious developmental damages in children, even in low-dose amounts generally thought of as safe.
Many cranberry bogs have been grandfathered in and thus avoid federal and state clean water regulations that would prevent them from discharging chemical fertilizer and pesticide-laden water into nearby streams and lakes.
***
You'll remember from your high school chemistry class that hydrogen peroxide is simply water with an extra oxygen atom attached. That extra atom of oxygen makes the hydrogen peroxide molecule relatively unstable, and is easily dislodged. Pour some on a fresh cut in your skin and it bubbles as the extra oxygen is released and links with another free oxygen atom to form a molecule comprised of two oxygen atoms. The oxygen molecule and the water the atoms left behind are both stable, and the bubbles you see fizzing in your injury are the gaseous molecules of oxygen being generated.
Besides sterilizing your cuts, hydrogen peroxide can also sterilize plant surfaces to prevent or eliminate disease, and it can be used as a bactericide on fruits and as an algicide in standing water.
Hydrogen peroxide is approved for use in organic agriculture and horticulture, and products in the proper concentrations are being marketing by BioSafe Systems. If you're interested, visit www.biosafesystems.com.
***
The Organic Farming Research Foundation Board of Directors has called for strong federal policies to prevent genetically engineered (GE) crops from contaminating organic foods. The foundation said the widespread planting of GE crops increases contamination risks, which threatens the livelihood of organic and other farmers who choose not to use GE technologies.
Organic regulations prohibit the use of GE material in crops and processed foods certified as organic.
"It is a matter of fairness," said OFRF Board President Deirdre Birmingham. "The uncontrolled spread of GE pollen and seed is unfairly threatening to put American organic farmers out of production. Organic family farmers demand the right to farm free from GE contamination and loss of their organic markets due to GE contamination."